Bangkok, Thailand – The International Institute for Trade and Development (ITD), in collaboration with the ASEAN Studies Center of Chulalongkorn University and co-organizers including The Secretariat of Representatives, King Prajadhipok's Institute, Thailand, ASEAN Information Center (TAIC) at Chulalongkorn University, and the Right Livelihood College Bangkok, is proud to announce the upcoming Chula-ASEAN Week, scheduled to take place from the 16th to the 18th
of August, 2023.
Themed "Reimagining ASEAN in a Changing World Order and Integration," the 10th Chula-ASEAN Week aims to foster a comprehensive discussion on the evolving role of the Association of Southeast Asian Nations (ASEAN) in today's dynamic global landscape. The event will also mark the launch of the "Chula-ASEAN Academic and Civil Society Forum," which seeks to create a platform for interdisciplinary engagement, fostering collaboration between academia and civil society for the advancement of ASEAN-centric research and initiatives.
The event will take place both onsite and online, allowing participants from across the region and beyond to engage in meaningful discussions. The central venue for the event will be the Saranitet Conference Room, located on the 2nd floor of the Main Auditorium at Chulalongkorn University.
Chula-ASEAN Week presents a unique opportunity for scholars, experts, policymakers, civil society representatives, and the general public to engage in dialogues that promote deeper understanding, collaboration, and innovative solutions for the challenges facing ASEAN. The event serves as a crucial platform for reimagining the role of ASEAN in a rapidly changing world order and promoting regional integration.
Date: 16th – 18th August 2023
Venue: Saranitet Conference Room, 2nd floor, Main Auditorium, Chulalongkorn University
Format: Onsite and Online (Facebook Live)
Save your seat or attend online.
Register for onsite (limited seats): https://forms.gle/3t7rwu74GiCC9mFM9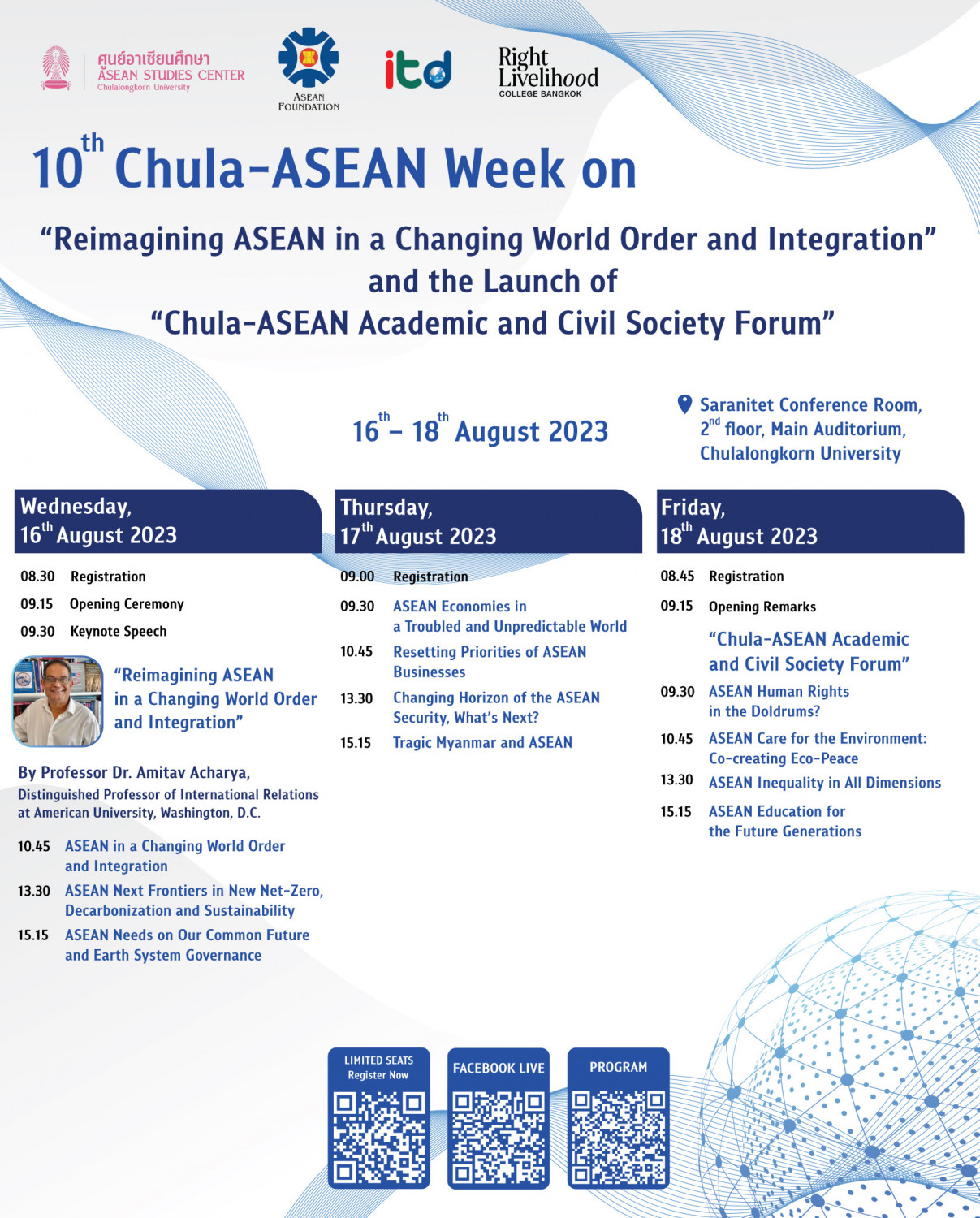 10th Chula-ASEAN Week on "Reimagining ASEAN in a Changing World Order and Integration"
กิจกรรมนี้ได้ปิดการสำรองที่นั่งแล้ว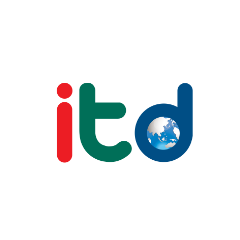 About the event organizer
International Institute For Trade And Development

www.itd.or.th

www.facebook.com/itd.th

www.youtube.com/user/itdlive