Day 3: Thursday, 26 August 2021
Day 2: Wednesday, 25 August 2021
Day 1:  Tuesday, 24 August 2021
To download presentation documents, please complete the statisfaction form.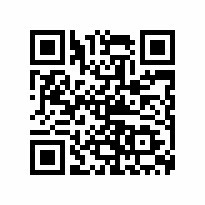 BACKGROUND
Amidst the economic changes around the world, including the rise of digital technology, natural disasters, trade wars between China and the US, and the spread of COVID-19, the economic security of nation-states have been significantly impacted. Consequences resulting from the pandemic have also impacted Thailand, especially in the manufacturing, services, and tourism sectors, which have caused liquidation problems for businesses.
Despite the Thai government's economic stimulus packages and other benefits provided to their people, it might not be enough to fully regain prosperity. The pandemic triggered economic uncertainty making businesses and people unsure about their future. Therefore, the government's new stimulus economic plan should be based on enhancing regional connectivity within the sustainable development framework. Thailand has natural diversity as a core strength and as a guideline to develop economically, societally, and environmentally, and to create economic immunity as well as to prepare for the digital economy.
The International Institute of Trade and Development (ITD) saw the importance of a development and economic recovery plan for the post-pandemic world. Along with the 20th anniversary of our institute, the ITD is hosting a regional forum on trade and development under the theme of 'Recharging Asia'. The forum will present crucial research on trade, international investment, the use of new technologies, and innovation, alongside sustainable development and regional economic integration. The ITD hopes that our participants will be able to gain extensive knowledge in trade, development, and innovation, and able to implement and adapt these specialties to their field. Moreover, the ITD encourages discussions between policymakers, academics, diplomats, civil servants, and all stakeholders on trade, development, regional integration, investment, and sustainable policies to create a learning environment for all parties.
The theme is 'Recharging Asia'. It is based on the current economic and development situation in Asia. The ITD would like to launch approaches and guidelines for Asia to fully re-emerge to its true potential from the tide of COVID-19 and other hindering global developments. It will use global perspectives on trade, investment, and regional cooperation as a mechanism to revive Asia's economy and reverse Thailand's economic stagnation. 'Recharging Asia' will look towards fostering and developing a sustainable economy in the 'new normal' in a post-COVID-19 world.
Purpose and outcome of the event.
To celebrate and present our published works and academic services to the public.
To advance the understanding of our functional organization and enhance confidence in the quality of our services for new trade-related issues and challenges in post Covid-19 and beyond.
To acquire an international trade, investment, development, and international cooperation concept, thought, and policy framework. As well as, to propose policies and actions that will help the Asia-Pacific region to achieve its long-term development goals.
To exchange information, perspectives, visions, and experiences on international trade and new developments with key experts from government agencies, private entities, academics, and international organizations in the field of trade-related issues.
To establish a trade-related official network throughout the Asia Pacific region.
To receive information, comments and recommendations for developing ITD's international cooperation networks and creating the ITD's strategic directional framework for the next 3 years.
Trade and Development Regional Forum 2021 Recharging Asia: Inclusive Growth and Sustainable Development amidst Post Pandemic World
กิจกรรมนี้ได้ปิดการสำรองที่นั่งแล้ว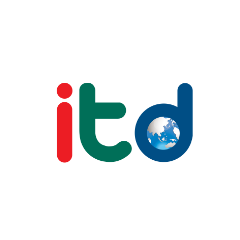 About the event organizer
International Institute For Trade And Development

www.itd.or.th

www.facebook.com/itd.th

www.youtube.com/user/itdlive